Nenagh Classic Car Club
T
he Nenagh Classic Car Club is a unique club that caters for all Classic/vintage vehicle owners and enthusiasts. You do not need to be a car owner to join the club , the Nenagh Classic Car Club is a Club for like minded Car and motorcycle owners and enthusiasts who share and appreciate Classic and Vintage vehicles. The idea of the club is to include people that share the same enthusiasm as the founders of this club. Please check out our
Contact and Membership
page above for details about becoming a member of this Club.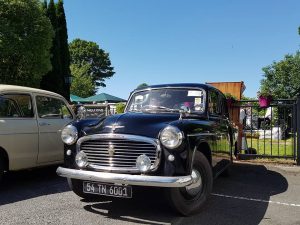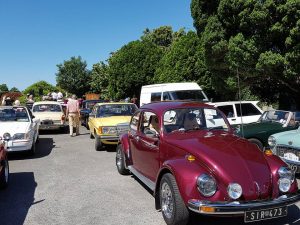 What's happened so far
Nenagh Classic Car Club was founded in March 2013 and since then has had great success with a fast growing member base of 140 members. We are now on Facebook, Twitter ,
nenagh.ie
, Monthly Club news in " The
Nenagh
Guardian
" as well as featuring in "
The finest
" Local newspaper which is issued monthly , we also feature in the "
Irish Vintage Scene
" Magazine which is sold nationally and most recently we have featured in an
RTE
  documentary which will be aired in the Autumn 2016 . We now have a new club car "Holly" the little Daihatsu Coure which has all the club graphics on it , so keep an eye out and be sure to wave ...   Please check out our Facebook page for updates or email : 
info@nenaghclassiccarclub.com
 or call/text 086 2001989 or 085 1387114